7 – Apple iCloud – Best for iPhone & Mac users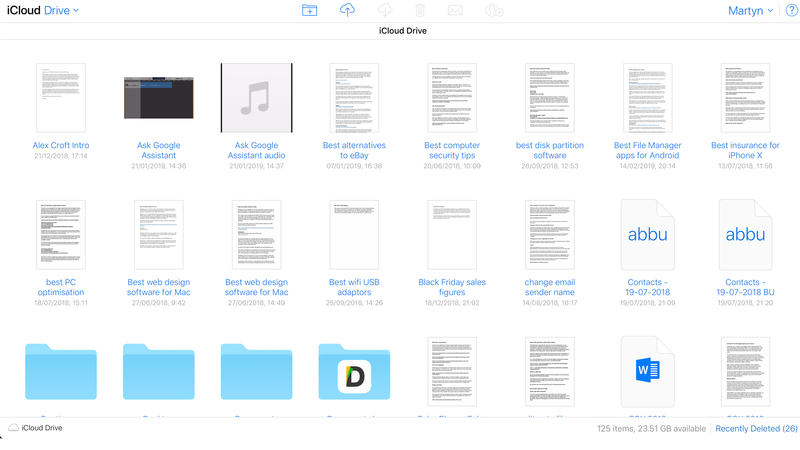 Pros
Seamless integration with Apple devices
Automatic backups from apps
Cons
Only for Apple devices
Stingy 5GB of free storage
Free
Apple's iCloud works a little differently to other cloud storage services in that it is effectively part of both macOS and iOS. You can access it via Windows computers, but really it only makes sense if you're using it primarily with Apple hardware.
As well as files, photos and videos from your iPhone or iPad, your messages, calendars, contacts, and various other data are also stored in iCloud.
The advantage of this is that so much of it is happening behind the scenes, that you'll never need to fiddle with it once the service is up and running. Plus, when you come to move to a new Apple device, you'll instantly be able to sync all the information from your old one in a few minutes.
Of course, the 5GB that comes free with iCloud isn't going to be anywhere near enough, especially if you like to take photos and videos, but there are reasonable prices for extra storage.
These are as follows, 50GB (£0.79 / $0.99 per month), 200GB (£2.49 / $2.99 per month), and 2TB (£6.99 / $9.99 per month), with the latter two options also eligible for inclusion in Apple's Family Sharing feature.
Bottom Line: If you use only Apple products, then iCloud is well worth your attention.