Cloud storage is affordable, convenient and lets you share large files easily with anyone. These are the best cloud storage services to use.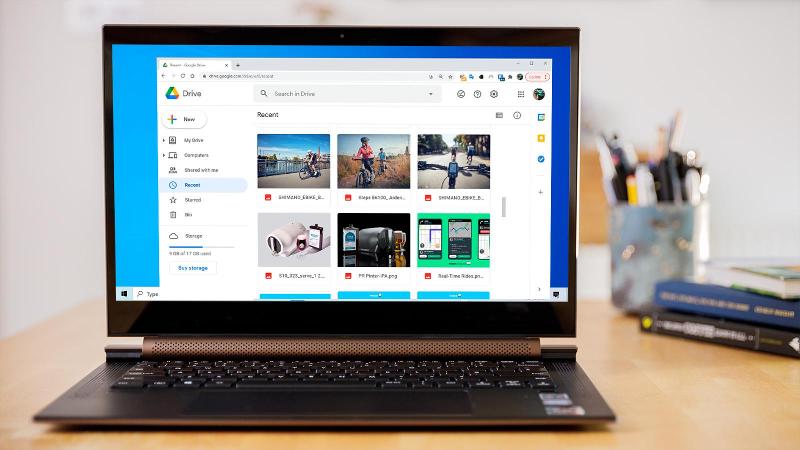 Cloud storage sounds a bit mysterious, but really it's just a hard drive on the internet. Instead of the traditional method of storing documents on your computer (or a USB drive) you save them to "the cloud".
This approach has many benefits. The files – which could be photos, videos, Word documents, MP3s – are then easy to access on all your devices – including your phone. There are other benefits too: you can send a link to friends, family or colleagues so they can access specific files or folders without having to attach those files to an email, and you can share much larger files than email can handle – ideal for videos in particular.
Best of all, cloud storage means you don't have to worry about running of space or losing files: you can just pay for more storage when you need it and the provider – Google, Microsoft, Apple, Dropbox or whomever you choose – is responsible for keeping your files safe and secure.
Not all cloud storage services offer all those features and not all offer the same level of security for your files. And that's why you're here, of course: you want to know which is the best service to use. We'll explain what you get from all the top services, plus a few you may not have heard of, including their pros and cons.
Cloud storage with local copies of files
If the thought of storing your files only on a server somewhere on the internet makes you feel a bit uncomfortable, then know that the way most cloud storage works is by 'syncing'. That means there's a local copy of all the files on your laptop, PC or Mac as well as in the cloud.
On phones and devices with limited storage, you can usually mark which files should be available locally, which saves precious storage space.
Is cloud storage a form of backup?
This is a really important point. As we just said, most cloud storage services make a copy of the files (in the folders you choose) and store then in the cloud. Usually, the default setting is that when you delete the local copy of a file, the cloud version is also deleted. It's the same the other way around: delete a file in the cloud (via the provider's app or website) and the file will be removed from your computer or phone.
So cloud storage is not necessarily backup. Some services let you choose whether to sync or back up, but not all.
Which cloud storage is best?
With so many providers to choose between, it can be hard to pick one. But that's where we come in. We've done the hard work of sifting through the options and have narrowed them down to what we consider to be the best cloud storage services out there.
We've reviewed other services including SugarSync, SpiderOak and KnowHow, but they didn't make the cut.
In most cases the services below offer a free trial or a completely free plan, so you can try them out before spending any money.
1 – Google Drive – Best Overall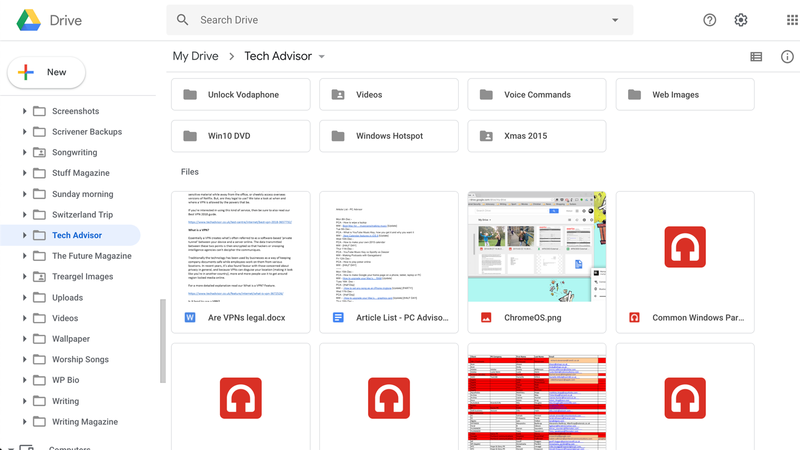 Pros

15GB free storage as standard
Online office apps

Cons

Not end-to-end encrypted
Free (more storage from $1.99 a month)
If you have a Google account then you already have 15GB of free storage available to you in Google Drive. This can be used to back up documents, photos, videos, and anything else you want to keep safe.
Drive's interface is simple, clean, and takes about two minutes to master. That's not to say it's basic, as Drive has useful features such as sharing links to folders (while setting the level of control the recipient has), accessing a file even if it's opened on another device, plus apps for PC, Mac, iOS, and Android.
One of the real benefits is that Drive works seamlessly with Google's free suite of office apps which you can use in a web browser or via apps on your phone and tablet.
If 15GB isn't enough space then you can pay for the new Google One service. There's a choice of 100GB (£1.49 / $1.99 per month), 200GB (£2.49 / $2.99 per month), 2TB (£7.99 / $9.99 per month), right up to 30TB for a princely sum of £239.99 / $299.99 per month (and that is a fraction of what Amazon charges for 30TB!).
The best part is that Google One can be shared by up to five family members.
Bottom line: Google Drive is an excellent, reliable, and affordable cloud storage service.