5 – Sync.com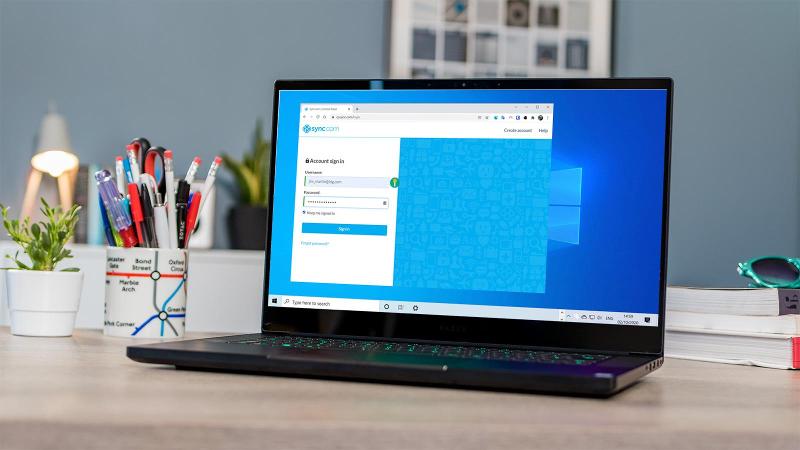 Pros
End-to-end encryption
Great sharing options
Cons
Limited choice of paid plans
Limited support for personal plans
From free
Sync.com is based in Canada and offers plans for individuals as well as businesses. It's a 'zero knowledge' platform, which means data is encrypted on your own device before being uploaded to the cloud, where it remains encrypted. So it's like Mega and Tresorit.
One of the slight drawbacks is a limited choice of paid plans. Sync offers 5GB for free, but the cheapest paid plan is for 2TB (Solo Basic), and there's nothing in between. However, the price for this is very reasonable at $8 / £6 per month – but note that you pay annually, not monthly.
As the name suggests, you can sync files from your device to the cloud and there are apps for Windows, macOS, Android and iOS. If you want to save space locally, you can also specify which files exist only in the cloud and which are also available on the device itself.
The mobile apps will automatically upload photos and videos, and it's possible to preview office and PDF documents in the apps and on the web version.
If you go for the Solo Basic plan, you get 180-day file history for undeleting files and also accessing previous versions.
For sharing files in the cloud, there are plenty of options such as password protecting links, and granular permissions to limit access to viewing documents, for example, and not downloading them.
Unlike the Teams plans, Individual subscribers have limited support, but if you're ok with VIP email support, then you may get along just fine with Sync.com